Incontinence or bladder weakness shouldn't be a reason to stay home, but finding the right product isn't that easy. That's why we've provided some tips on how to find the right product for you or your loved ones. 
Table of contents
What is incontinence
Symptoms 
Finding the right absorbency 
Sizes of incontinence
Product Overview 
Skin Care
Summary 
What is incontinence? 
Incontinence is an uncontrollable loss of urine. In the vernacular, urinary incontinence is known by various terms such as weak bladder, involuntary urination or bladder leakage. It's not just women who suffer from incontinence, men can also experience this problem.  A healthy person without urinary incontinence can decide for themselves when to urinate. In people with bladder weakness, however, urine loss is uncontrollable. This can be for a variety of reasons.  
Typical symptoms of incontinence 
Strictly speaking, it is the urinary incontinence itself that is the symptom. It may be due to damage or weakness of the pelvic floor or also indicate bladder dysfunction.  Uncontrolled loss of urine is typical. It occurs suddenly and is followed by spasmodic pain, an increased need to urinate and increased susceptibility to infection.  Bladder weakness exposes the intimate area to constant moisture, which can lead to irritation and redness.  
How do you determine the right absorption capacity? 
With Tena products, for example, the absorption capacity is indicated in drops. The more drops a product has, the higher its absorption capacity is.   
For example, very slight bladder weakness can be described by the loss of a few drops: the urine loss is about one tablespoon. For an average urine loss, we have about the equivalent of a cup of coffee. Anything more than a cup of coffee can be considered severe urine loss.  
To determine this more accurately, we need to compare the weight of the wet product with the weight of the dry product. The difference is roughly the amount of urine loss in milliliters. Unfortunately, it is also common to lose more urine at night than during the day. We thus advise to weigh the product during the day and then at night.   
Not everyone needs the highest absorption strength. The lower the absorption strength, the more discreet the products are.   
How do I find the right size?  
The right size is important to ensure comfort and safety. If the product does not fit properly, it may not be able to develop its absorbency and leakage may occur.  
To find the right size, it is helpful to measure the circumference of the waist. At first, you can also test by trying on different sizes. This is the best way to find out which size fits best.   
What type of product suits me best?  
First you need to consider the following questions regarding what kind of person is concerned by the issue:
Male or female? 
Is the person bedridden or mobile? 
Are there any physical or mental illnesses? 
For mild to moderate bladder weakness  
Panty liners are best suited for mild to moderate bladder weakness. They simply stick to your underwear. Mobile people should always ensure that the incontinence product they use is as discreet as possible to allow for the best possible quality of life. 
The discreet disposable briefs have been specially designed for women and men who do not want to restrict themselves despite their possible bladder weakness. This way you always feel safe and well protected, without having to make any compromises.  
They feel like normal underwear, have a masculine or feminine cut, a modern design, an elastic waistband, are breathable and comfortable. These disposable underwear for women and men offer a discreet fit and are highly absorbent in case of urine leakage.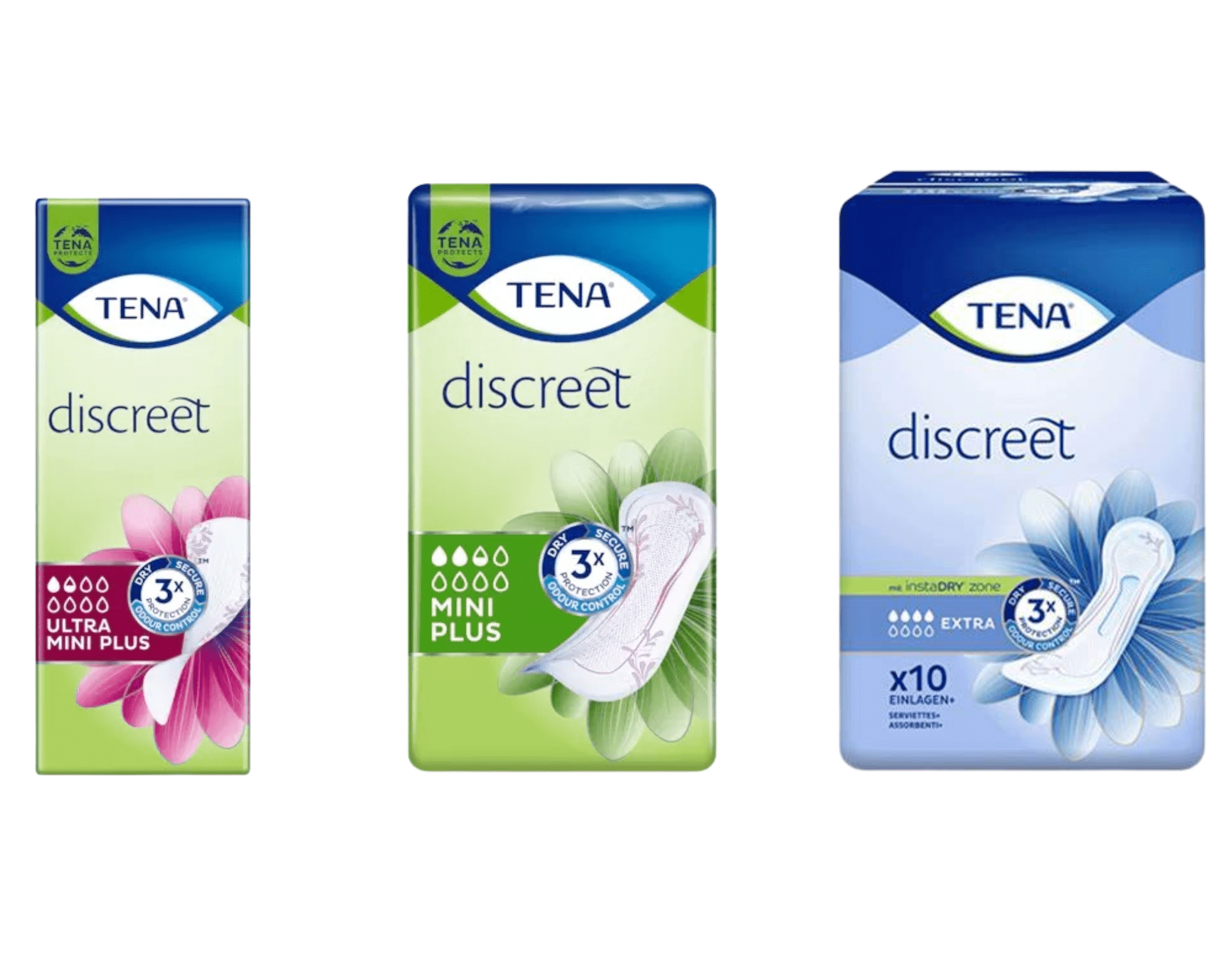 For moderate to severe symptoms  
Are you still mobile and don't need third party help to get around? Then briefs that you can easily pull up are the best choice. They can be put on and off very easily, just like regular underwear. But at the same time they offer reliable protection.   
If you are bedridden, the most suitable incontinence material is one that can be closed at the sides or around the stomach. These products can be put on while lying down. To support these products, you can also add pads. 
Skin care: a step not to be forgotten!
As we age, our skin becomes thinner and more prone to sores. Incontinence is an additional factor that can worsen the situation. The skin may not form a protective barrier and thus be damaged.  If the skin is open and broken, bacteria can get in and cause a rash.  
Unfortunately, washing regularly does not help the problem. Regular soaps can actually make the problem worse. Washing with regular soap can dry out the skin, making it more susceptible to cracks and rashes.  Caregivers advise ditching the traditional soap and water wash to switch to products that don't require rinsing. These products protect against dryness and other discomforts.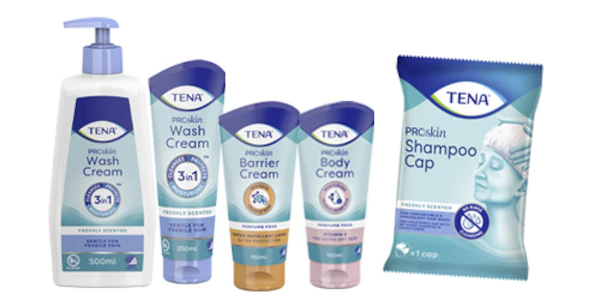 Wet wipes: For many caregivers, wet wipes are the easiest way to gently cleanse the body and private areas, as they easily rinse the skin. However, baby wipes should not be used as they are too small and are not designed for mature skin.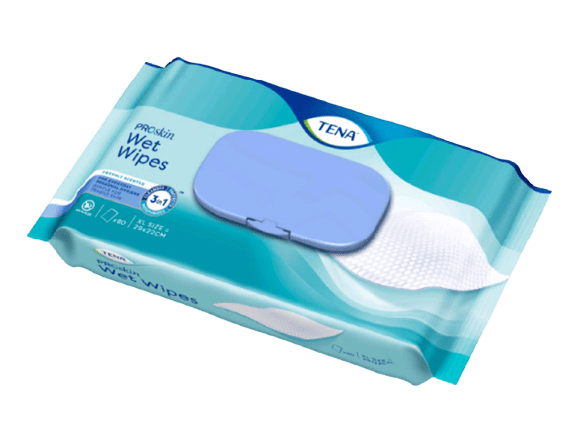 Cleansing cream: This is a gentle alternative to normal soap. It cleans, protects and moisturizes at the same time. After use, it is not necessary to rinse the cream cleanser. 
Foaming cleansers: Foaming cleansers and cream cleansers are very similar products, but differ in consistency. It's up to you to choose which product you prefer. Fresh-scented foam cleanses, protects and moisturizes mature and damaged skin in one step. Like a cream cleanser, the foam should not be rinsed off with water after washing.     

Disposable cloths: they feel like a soft cloth and are easy to slip on like a glove. This makes daily body cleaning feel like a breeze.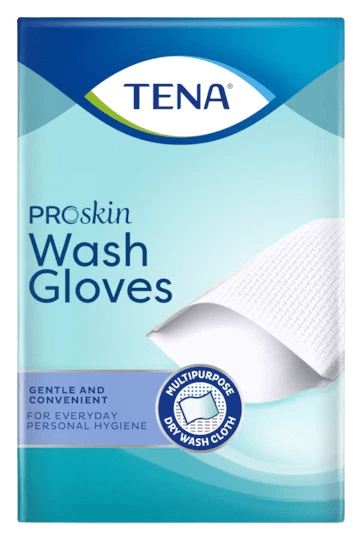 How to use it: Simply pour the cream or foam onto the disposable washcloth or wipe and clean your loved one's body.  When you're done cleaning, just throw away the cloth or wipe.  
Summary 
It's not always easy to find the right product the first time around and thus get lost in the multitude of different brands and varieties.  But with the right information or advice, it is possible to find the right product. The team of our store is at your disposal to answer all your questions and help you choose the right product to make your life easier. 
Don't forget to follow us on our socials:  Facebook, Instagram and Linkedin.